Trialing iPads: Protect Corporate Data Using Free Microsoft Exchange Mobile Device Management
We regularly work with IT leaders or users who are doing trials of iPhones and iPads within their corporations.  These devices come into the corporate in an ad hoc fashion as employees, CxOs, and departmental heads experiment with them as they formulate opinions around use cases and potential business productivity gains.
Experiments begin by connecting to the two enterprise staples: email & storage.  Using the Exchange support built into the iPhone/iPad email client, users connect to Microsoft Exchange for email and using our free Moprise for SharePoint product, they connect to SharePoint servers.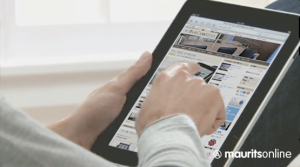 After a few minutes, visions of productivity improvements for field service teams getting remote access to repair manuals, customer appointment schedules, and tier 2 experts come into people's heads. Or, by using Coaxion, the ability for the corporate board of directors to conduct paperless meetings using an iPad portfolio containing strategic documents from department heads, links to live performance indicators, and contact info in preparation for, during, and post a meeting.
Very quickly, a few hundred megabytes of email and documents find their way onto devices in these ad hoc trials. And now the pragmatic realities of what happens if this device is lost or stolen fall into people's minds.
Luckily for us, Apple and Microsoft cooperated to put device management capabilities into Exchange server and iOS (iPad/iPhone) devices.  In a worst case scenario, a user or IT administrator would be able to remote wipe an iOS device using Microsoft Exchange's device management capabilities.  A real world deployment may need more sophisticated device and application deployment and configuration capabilities, but for early trials, the built in support from Microsoft Exchange addresses many worst case nightmares.  This allows leaders and end users to evaluate the real productivity gains possible from enterprise apps without compromising corporate IP.
While Apple's MobileMe offers similar "find my phone" and "remote wipe" capabilities, this is only available to the AppleID user.  Exchange Mobile Device Management capabilities can be accessed by both the end user and trusted IT professionals which allows for proactive protection of corporate assets.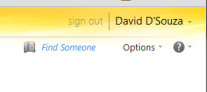 To access the device management capabilities of Microsoft Exchange, you will need to log into Outlook Web Access.  After logging in, you will see an "options" menu item on the right side of the web page. Select "options" and the "see all options" setting to bring up the full list of Exchange/Device Management capabilities.
—-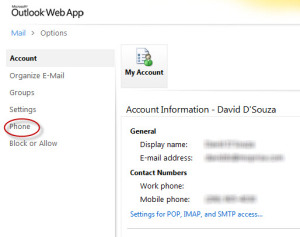 You should then select the "phone" tab to see the list of devices including the ability to wipe the full device. Statistics on the device including when it was last used are also available in case stronger precautions need to be taken.
-
-
-
-
-
-

This web page (click the image to enlarge) shows you all your individual phones and tablets that have connected to the Exchange server, the last time they sync'ed, and a button  to wipe the device.  Here you see the iPads, iPhones, and Android devices that have hooked up to my Exchange email account, all easily managed in case the worst happens.
Two urls from Microsoft provide background on the supported devices and the feature set for Exchange device management. You may want to share these with your IT team in case they have questions around the security of your experiments in mobile productivity.
An overview of cross platform mobile device management via Exchange: http://blogs.technet.com/b/uc/archive/2011/04/13/mobile-device-management-just-got-easier-announcing-the-exchange-activesync-logo-program.aspx
A list of supported devices & management capabilities: http://technet.microsoft.com/en-us/exchange/gg187968.aspx