Archive for the 'UX' Category
UX Magazine recently published an article on "Five Lessons From a Year of Tablet Research".  More interesting than the lessons were the three trends they identified and the impact on the world of work and productivity on an iPad.
Trend #1: Trading (Home) Computer Time for iPad Time
The iPad is a replacement for the "home" computer because of its portability. Recently published research from Nielsen indicates that 70% of tablet owners use their device while watching TV, and 57% use their device while in bed.
When it comes to using the iPad for work- or school-related purposes, the same Nielsen research also notes that approximately one in four tablet owners use their devices while attending a meeting or class.
Each of these situations represents new opportunities for productivity. Whether it is triaging email, reading business documents, or collaborating with colleagues, enabling these tasks on an iPad puts productivity within convenient reach.
Trend #2: The Tablet Is a Shared Device and Raises Security Concerns
The iPad is used by many members of the family but doesn't support multiple logins. So those business documents could be accidently deleted by the children or viewed by a guest unless one is careful.  An access PIN on business apps may also be a near term remedy before Apple enables multiple profiles on an iPad.
Trend #3: Tablet Users Need an Experience-Based Incentive to Access Apps Over the Web
While websites are generally accessible on tablets, users will use apps if they offer a compelling experience beyond the website.  A natural and streamlined user interface that uses gestures to elegantly show the full content available on the ordinary website.
You can read the full article here.
In the past, we wrote about the poor tablet user experience when using Office365 on an iPad.  With the phenomenal growth of tablets, often replacing laptops, companies are finally optimizing their sites for them.  Today, Google announced they have optimized their search page for touch centric tablets.  The mechanics of the changes are minor but they bring huge tablet usability improvements to Google's home page.
The larger search button, the larger quick access buttons to filter searches for websites, images, videos or time are all welcome improvements to this ubiquitous home page.
The spacing between numbers in the "next page" UX in Google has also been improved for touch.  But in a modern tablet app, the "forward/back" buttons should be replaced with swipes and attractive transitions when pages turn.  It will be exciting to see how Microsoft's Bing one-ups Google's efforts.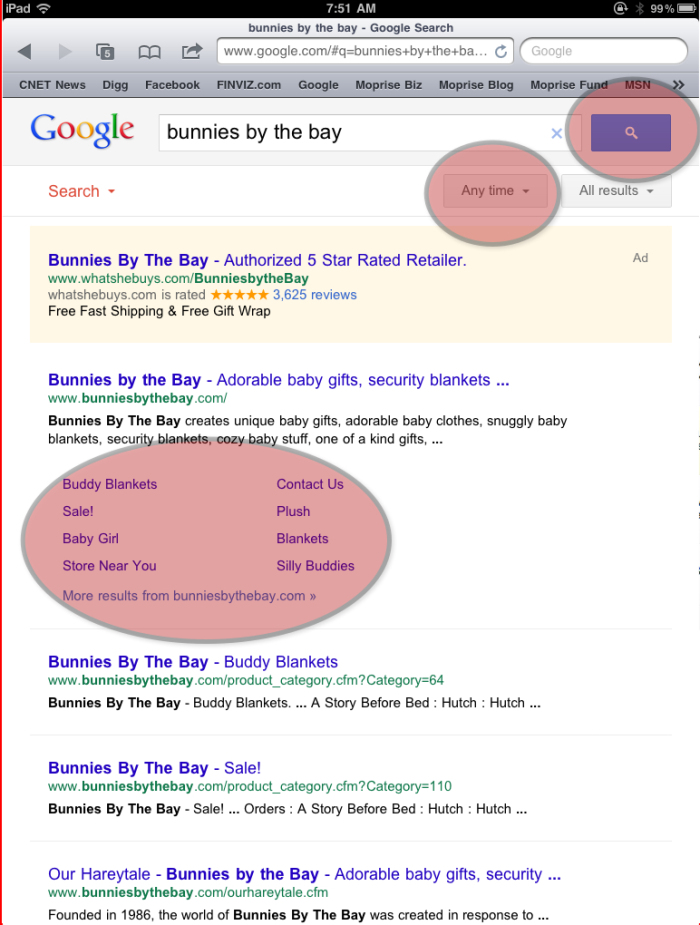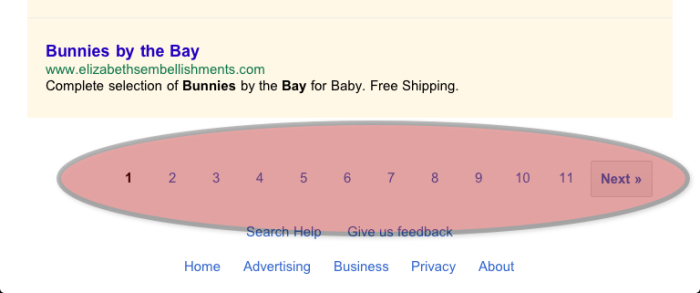 While we make an iPhone app for accessing SharePoint, we're always looking at the other smartphones.  We make sure our iPhone app integrates will with the  iPhone UI - contacts & calendar look like iPhone contacts and calendars.  Where it makes sense, we try to follow the UI patterns on the existing device so that a user's muscle memory works on the device and our application.  Here is what I noticed on the DroidX running Android 2.1.  The similarities to my Windows laptop really struck me: