Introducing instant paperless meetings on the iPad (by email)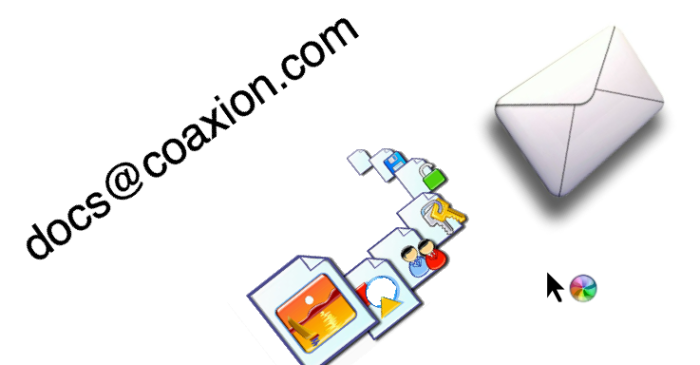 Everyone hosts or attends "paperless meetings" where the documents are sent via email. It's a painful process to find the email containing the documents and even more painful to switch between the documents in the email. Copying them to Dropbox can be laborious and once done, still doesn't provide a good reader or offline access to quickly switch between them during the meeting.
With our latest update, Coaxion quickly turns email attachments into an iPad paperless meeting.  Simply Cc: or forward the email & attached documents to [email protected]
The next time you run Coaxion, a discussion will appear containing your documents for easy reading. The title of the discussion comes from your "subject" line. The documents will be inserted in the order they are attached - Coaxion automatically inserts any document named "agenda" in the front so that everyone can quickly access it.
Coaxion automatically converts your Microsoft Office documents to PDF making all the details readily readable. When you tap on a document, you can read it or navigate to other documents in a flash.  By tapping the "add person" icon, you can share the entire discussion & documents with your iPad-enabled colleagues in the meeting.   You can be a hero, saving your colleagues from manually exporting and importing their meeting documents.
Finally, when the meeting is done, close the discussion, letting Coaxion delete it from all the devices, protecting document confidentiality and keeping everything neat and tidy.
Paperless iPad meetings are easy with Coaxion.